Therr Maitz – the largest sensation of the last years in Russia. The founder of the band and its leader Anton Belajev is a musician, composer, producer, the semi-finalist of the project "The Voice", and someone who has also confidently broken the known stereotypes of the show business. Therr Maitz clearly proves that qualitative and stylish music project in English can conquer the attention of large audiences.
Currently Therr Maitz performs on the top stages, at well-known festivals, travels with tours across Russia and closest countries abroad. The band has been a well-seen element on the social media, as well as frequent gest on the most popular Russian radio and TV channels. It is important that despite the success, Therr Maitz continues to be an independent music formation.
More about Therr Maitz music - therrmaitz.com/music/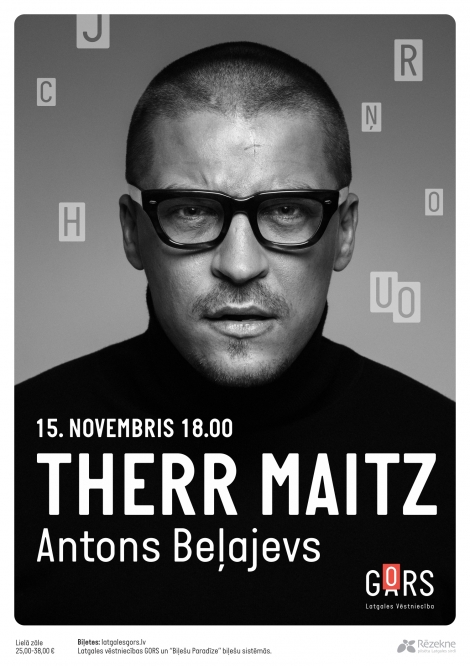 | | |
| --- | --- |
| 15. Nov 2017 | 18:00, Wednesday |
| Ticket price | |
| Duration | 1 h 30 min |
| Location | Lielā zāle |
| Event organizer | Austrumlatvijas koncertzāle, SIA |
Children under age 7 not taking a separate seat, do not require a purchase of a separate ticket.